So you're a homeowner and you've finally decided to list your house for sale on the real estate market, CONGRATULATIONS! With the proper guidance, you may be able to execute this rather arduous business deal without it becoming a total nightmare. As a licensed real estate agent in South Florida, I've seen and heard enough horror stories of homeowners in Miami-Dade and Broward county trying, unsuccessfully, to sell their house on their own. To be clear, there is no law in the state of Florida that requires a homeowner to hire a real estate agent. However, with 85% of FSBO's eventually opting to use the services of a qualified agent, you should consider these points: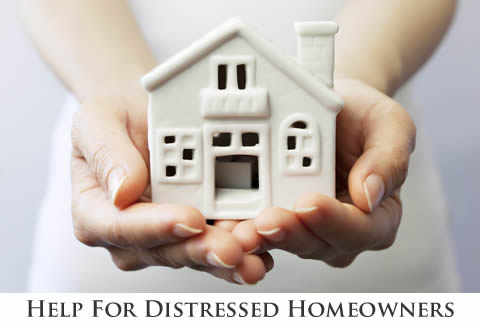 1 – YOU WONT SAVE MONEY BY NOT PAYING AGENT COMMISSIONS
A popular misconception among FSBO sellers is that they'll save thousands of $dollars$ if they don't hire an agent. But, as reflected in this NAR statistics guide, agents on average sell houses at a 30% higher price than homeowners on their own. So on a typical $200,000 home, you would save $12,000 (6% commission) by not hiring an agent. But potentially lose $60,000 (30% higher sale price) by foregoing the expertise of a Realtor.
2 – HOW KNOWLEDGEABLE ARE YOU ON REAL ESTATE LAWS, RULES AND REGULATIONS ??
Unless you're an attorney or a similarly informed professional, this is where most folks find that they're in over their heads. Not filling out certain documents properly, or giving  the required disclosures, may make you vulnerable to added expenses. Or even worse, leave you exposed to a possible lawsuit.


3 – CAN YOU HANDLE ALL TASKS NECESSARY TO SHOW AND SELL YOUR HOME? QUALIFYING BUYERS, ADVERTISING ETC…
Here's a list of a few of the things I do to secure a buyer for your home quickly:
evaluate the local market and comparable home values
suggest an appropriate listing price
advise you on how best to present your home, including providing referrals to painters, repair persons, and more
help coordinate preparation of disclosure and other needed forms and documents
create advertising materials and arranging for photographs (interior and exterior, hopefully done by a professional) and possibly an exterior drawing of your home
place ads on the Multiple Listing Service (MLS) and in other media, and sending out postcards to potentially interested buyers on the agent's mailing list
arrange for individual visits to the property — if you're no longer living there, most likely by providing a lockbox for use by other realtors, and meeting with individuals who don't yet have their own agent
answer questions and providing documents such as disclosure packets to potentially interested buyers and their agents
hold one or more open houses, possibly including weekday open houses for other real estate brokers to visit and weekend open houses for the public (which itself involves many tasks, such as arranging for and putting out signs in advance, and providing food for the broker's open houses, as is traditional in some areas)
receive offers to buy your house, whether via email/mail or in person if other agents wish to formally present their offers
help you evaluate the strength of each offer and strategize on issues like whether to accept or reject an offer outright or make a counteroffer, and whether to also look for or arrange a backup offer.
negotiate with the buyer's agent until the purchase contract is complete (although this task may fall more to an attorney in states where legal help is required)
coordinate with the buyer's agent throughout the escrow period, helping to make the house available for inspections and appraisals and make sure you're doing your part to close the deal
help you strategize over requests made while in escrow, such as for a reduction in purchase price due to repair issues revealed in the inspection, and negotiating such issues with the buyer's agent (unless any attorneys are still involved), and
attend the closing.
I sincerely hope this information was helpful to you. But if you need more guidance, don't hesitate to contact me, Michael Watkins, South Florida Real Estate Expert.